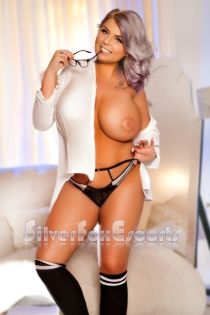 Alexandra
from Silver Fox Escorts
Location: United Kingdom
Age: 22
Height: 168 cm
Bust: 38DD
Nationality: European
Price:  150 GBP Recommended agencies




Welcome to alloverescorts escort directory! Escort services have been around for centuries, and with the rise of the internet, escort directories have become incredibly popular. But with so many options out there, it can be overwhelming to navigate and find the perfect match for your needs. That's where escort directories come in handy. An escort directory compile a database of reputable and verified escorts, making it easy for you to find the perfect companion for your specific desires.
What is an Escort Directory?
An escort directory is a website that provides a platform for escorts to advertise their services and for clients to search and book their desired companion. Here you can perform searches on categories based on location, age, ethnicity, body type, and services offered. This allows clients to filter through options and find the ideal escort to fulfill their desires.
How does it work?
Alloverescorts directory make the process of finding and booking an escort simple and straightforward. To start, you would simply enter your search criteria, and browse through the available options. Each escort profile includes photos, a description, and details about their services and rates. Once you find someone you like, you can contact them to set up a meeting.
Why use an Escort Directory?
Escort directories offer many benefits compared to traditional escort services. For starters, they provide a safe and discreet way to find and book an escort. They also offer a wider selection of companions to choose from, giving you the freedom to find someone who matches your specific preferences. Additionally, many directories require escorts to undergo a verification process to ensure that they are real and legitimate, giving you peace of mind that you are dealing with a reputable provider.
In conclusion, escort directories are a convenient and reliable way to find and book escorts. They offer a vast selection of companions, provide a safe and discreet platform, and give you the freedom to find someone who fulfills your desires. So why not give it a try? Who knows, you may just find your perfect match.